Our Valued Supporters
The donors recognized below supported TCHP in 2017 through their charitable donations and grants. Many donors have supported our free clinic in St. Charles, Illinois, for many years. We appreciate and are privileged to have their confidence and support. Our valued individual donors are not listed here, as TCHP does not publish their names in an effort to protect their privacy.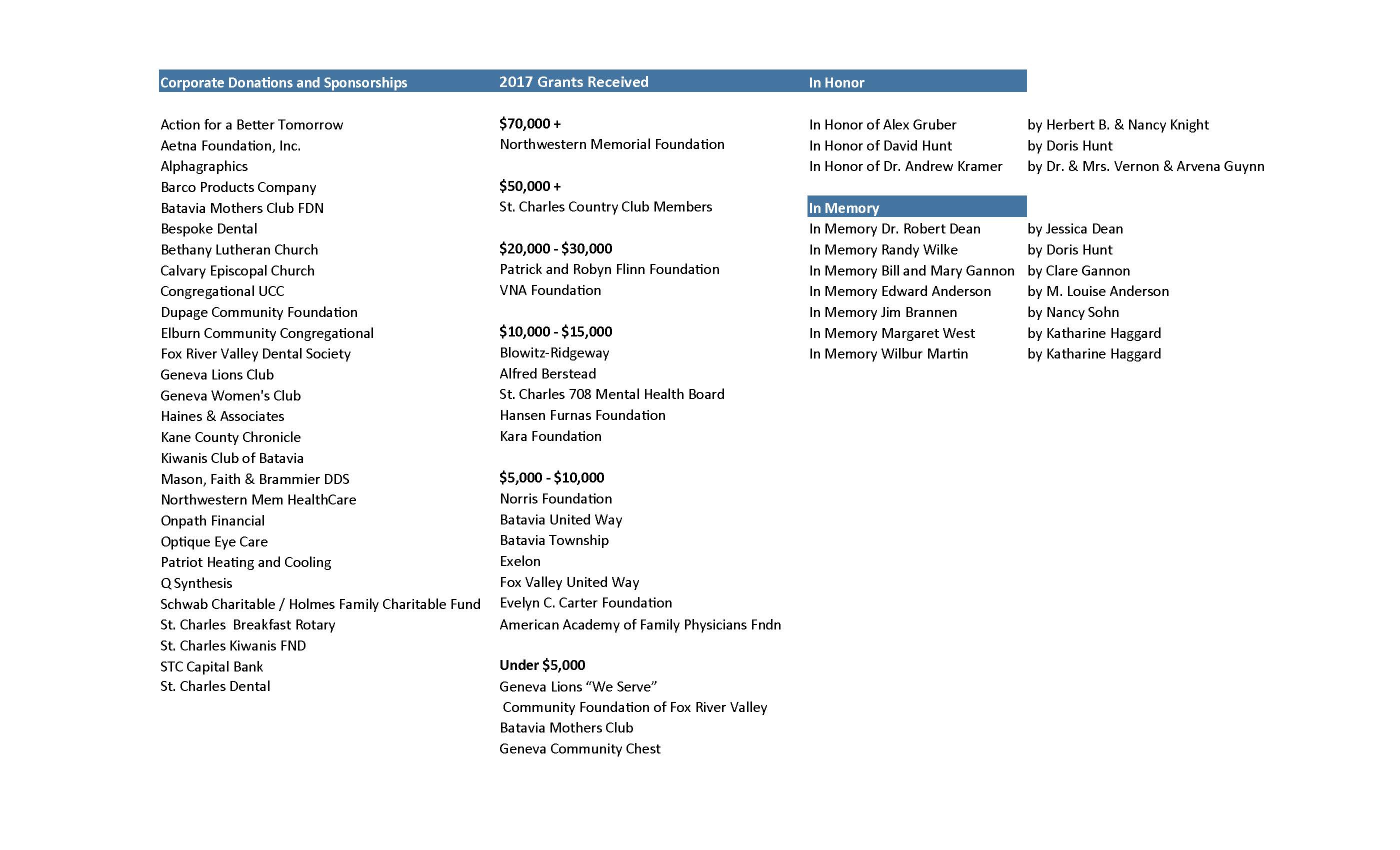 Privacy Policy
TCHP does not sell, lend, or exchange the names, addresses, or other information of individual donors. The clinic does not list individual donors on the website or in the clinic newsletter to protect the privacy of our supporters.